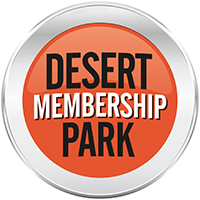 Become a Desert Park Member today and enjoy the natural and cultural experiences of Central Australia all year round.
Members benefits:
Unlimited Access
Enjoy unlimited FREE visits to Alice Springs Desert Park and Territory Wildlife Park for 365 days a year (excluding 25 December).
Desert News
Get all the latest news, member's offers and competitions with our quarterly newsletter.
Food and Art
There's something for everyone at Latitude 23 Food and Art Co. Members enjoy a 10% discount on most products.
Experiences
Member discounts apply to some of our interactive experiences, giving you a chance to get up-close to some of your favourite animal friends.
Members Events
Our exciting calendar of events includes exclusive Members Only events and discounts for all ages.
Contribute to Conservation
Your membership plays a vital role in supporting our many breeding and conservation programs.
Membership
Cost
Adult
$74
Child (5-16 years)
$37
Child (under 5)
Free
Student/Concession
(Full-time student card holder, Australian Concession Card holders, Healthcare Card holders and Disability Concession Card holders)
$52
Australian Seniors
$60
Family Saver 1 - 1 adult and up to 2 children (5-16 years)
$126
Family Saver 2 - 2 adults and 1 child (5-16 years)
$170
Family Saver 3 - 2 adults and up to 4 children (5-16 years)
$200
Complete the online Desert Park Membership form (232.2 kb) and bring with you when you come to visit us.