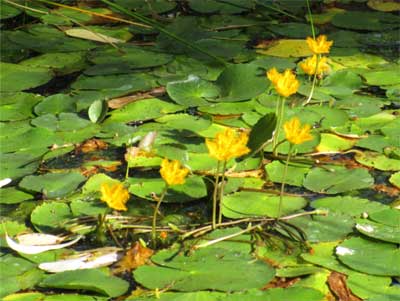 Nymphoides crenata
Family: Menyanthaceae
Attractive freshwater plant with round waterlily-like leaves. The flowers are bright yellow with fringed petals and are about 25mm across. The leaves have a wavy margin or outer edge, giving this plant it's common name.
Can live in water up to 1m deep and the stems can stretch up to 3m in length if growing in mud.
The leaves cover the water surface and provide good protection from predators for native fish and aquatic insects.
Where to find this plant at Alice Springs Desert Park
Currently located in the waterhole exhibit in Desert Rivers nearly shelter D.
Source:
Jessop, J. (ed), 1981. Flora of Central Australia, A. H. & A. W. Reed Pty Ltd, Sydney