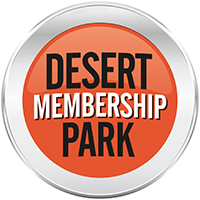 Become a Desert Park Member today and enjoy the natural and cultural experiences of Central Australia all year round.
Members benefits:
Enjoy unlimited FREE visits between 7.30am and 6pm to Alice Springs Desert Park for 12 months (excluding 25 December).
Free entry to Territory Wildlife Park for 12 months (excluding 25 December).
Get all the latest news, member's offers and competitions with our quarterly newsletter.
20% discount on Nocturnal Tour. Bookings essential.
10% discount on special tours and interactive experiences.
Invitation to Members Only events.
Your membership plays a vital role in supporting our conservation programs.
Membership
Cost
Adult
$74
Child (5-16 years)
$37
Child (under 5)
Free
Student/Concession
(Full-time student card holder, Australian Concession Card holders, Healthcare Card holders and Disability Concession Card holders)
$52
Australian Seniors
$60
Family Saver 1 - 1 adult and up to 2 children (5-16 years)
$126
Family Saver 2 - 2 adults and 1 child (5-16 years)
$170
Family Saver 3 - 2 adults and up to 4 children (5-16 years)
$200
Complete the online Desert Park Membership form PDF (232.2 KB) and bring with you when you come to visit us.
Membership Terms and Conditions:
Valid for 12 months from the date of purchase (except Christmas Day).
Presentation of membership card with Photo ID is required for entry.
No card and no ID means no free entry or membership benefits.
Valid for entry at Alice Springs Desert Park and Territory Wildlife Park.
The Membership Card is the responsibility of the card holder. Administration fee of $5 for reissuing of a lost or stolen card.
Membership is not transferable.
Only the person named on the card may use it.
Misuse of membership could result in its cancellation.